Have you or your team ever been caught off guard by the cost or time frame of a software development project? It's a common concern among business managers that most developers are often too optimistic and severely underestimate the required budget and timeline, especially when it comes to outsourcing the development of your projects.
Wanna get some assistance on estimations for your next successful project? We suggest you access here and book a free consultation with one of our excecutives.
It's clear the duration of projects can be an issue: according to a study done by McKinsey, it is estimated that as many as 66% of all enterprise software projects have cost and effort overruns. A well thought out estimation should give you an idea of the project's timeframe, the overall spend, and the necessary team size and skills.
Thorough estimation practices at the beginning play a big part in ensuring a budget-friendly and timely project. Although an evaluation for software engineering isn't usually easy, it's a complex procedure that's integral to the proper planning of a well-executed final product.
Keep in mind that projects do evolve and change during the development phase so remember that in-depth evaluations at the beginning are likely to change. It's best not to think about any approximation as a fixed indication of the required time and cost, but for what it really is: an estimation.
Here we're showing how you can ensure that estimates along with realistic targets and commitments are made to ultimately guarantee successful delivery without any unexpected issues along the way.
How should an estimation be part of my software development plans?
Accurate planning and good estimation are essential for a successful project. The first step is to analyze the context (simple vs. complicated vs. complex) for the solution needed.
Depending on this, your partner and you may agree on going agile or planning the whole project execution beforehand, setting some checkpoints, documentation standards, etc. Proper planning will ensure there's less confusion, the program remains streamlined, and that we have mitigation and contingency plans for all the major risks detected. But again, before an estimation is made, it's important to think about what it really is. While it isn't a commitment or a target, it's an informed guess as to the required timeframe, expertise, spend, and the number of specialists.
Establishing the goals and required outcomes of the project with the rest of the team is a key part of the initial planning phase. Keeping objectives in mind and making sure your partner also understands them is key for the project to achieve its scheduled requirements on time.
Once you have an idea of the priorities and the features that you definitely won't compromise on, it's much easier to construct a detailed plan and provide an informed approximation. Software development estimations evaluate if the essential requirements can be realistically met for the successful delivery of the product within the timeframe agreed with clients.
Knowing all the details at the start of a project can prove difficult if not impossible. However, there are certain techniques that can be applied to ensure effort assessment.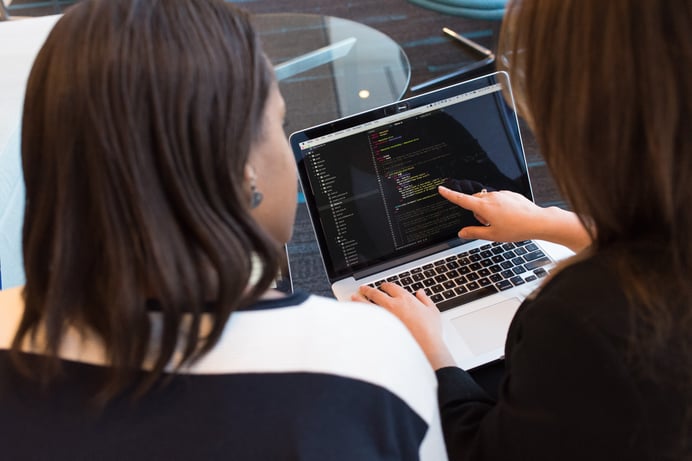 What kind of strategy can be applied to estimation for software development projects?
The strategy used for your project depends on a number of variable factors. The complexity, the amount of work or features to develop, present information, detected risks, and necessary delivery times will impact what kind of strategy is right for the estimation.
It's possible to realize that there isn't yet a clear vision of the product and that's ok too. You might have an idea of the final business goal but just aren't sure of how to get there. In these situations, working together in short sprints is key, planning each separate chunk of the project before moving onto the next stage and restarting the cycle.
Let's go through some common Cost Estimation Methods
The traditional Method
Using the traditional method, an estimation is deduced by choosing each requirement and deciding a time value based on its complexity. This method relies on the experience of the estimator and their knowledge of the development of these specific features.
This procedure can also be broken down into more manageable chunks to help provide a more detailed and accurate estimation. The requirement can be divided into pieces like database, business logic, and presentation. An estimate can then be made for each of these pieces before being added together. This is a great strategy if there are not too many separate pieces to add together and the project is not too complicated.
Estimation by order of complexity
This strategy means ordering each requirement by complexity. Following this, an estimate is placed on a representative sample using the above estimation by expert strategy.
Doing this would mean putting a numerical value next to each requirement. For example, requirements are grouped together and averaged with a numerical value according to their complexity.
The result is a list of features or requirements with their respective associated challenges, ready to move forward with the work plan. Thus, from different estimations, there will be a resulting baseline that will serve as reference for future estimations. This method is best for complex software development projects that have lots of requirements.
Estimations can also be based on past similar projects that the company has taken on. However, this is only possible if the company has plenty of experience, has a thorough record of previous successful projects, maintains aproper knowledge repository and the estimators know how to manage and analyze them.
Relative Estimations
This is a very common process in agile developments, based on assigning a weight to each item to be developed.
First of all, the team usually decides which is the simplest item and assigns it the smallest number in an agreed sequence (ex. Fibonacci's Succession). Then, any other item will be compared with the simplest to set its own weight asking questions like "Is it more or less complex than the simplest?", "Is it more or less complex than this other?".
Teams usually run planning poker sessions to vote each feature in a set, where each member of the development team votes on their own, no one knows what the other thinks at first. When anybody has voted on an item, a moderator reveals the results.
Only if there are big differences among votes, the extreme weights discuss their reasons, and they all vote again, now with more info. The process repeats for the same item in case of more huge gaps.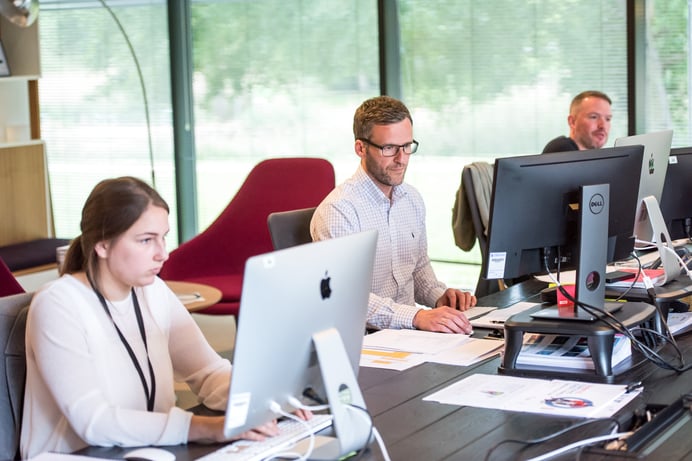 What can go wrong in the estimation process?
Incorrect / Incomplete information
Before each individual component of the project is fully understood, it won't be possible to make an accurate financial or time estimate.
Providing the outsourcing partner with as much information as possible in the initial planning phase is essential for allowing the teams involved to understand what you want to achieve by developing the product.
Your third party team can then suggest the most effective solution which best suits you. As a result, this would probably lead into an iterative activity where teams would probably go back and forth with questions either delivered in an in-person meeting, by email or during a video call.
Uncertainty about the project
"If a man knows not to which port he sails, no wind is favorable", the Roman philosopher Seneca once said. If there's too much uncertainty surrounding the project's details, there won't be enough scope to eliminate the variables meaning the plan might remain too undefined.
This can result in misunderstood objectives and requirements. This is where, having well-managed and coordinated goals, is important. As the product progresses, it's essential to limit the variables and close in on estimates.
Insufficient Skills
It goes without saying that working with a highly specialized and experienced team is crucial to accurate estimates. If teams are not very experienced or produce poor code that requires lots of bug fixes, it can cause serious delays. Partnering with the right team means estimations are more likely to be accurate and realistic.
Don't underestimate estimations...
You might be thinking that estimations seem complicated and perhaps not that necessary if there's a high chance developers are going to underestimate or even overestimate the time needed.
Although you're probably used to asking automatically for an approximation whenever your company takes on a new project, it's more effective to think about estimations in combination with targets and commitments.
Don't make the mistake of thinking of evaluation as something fixed and unchangeable.
While always made at the beginning of sprints, timelines and other variables do change and so any estimates should also be updated in real-time as changes are made to the project. It's possible that you'll change your mind about certain features and functions, and as a result, any approximations will need to be updated.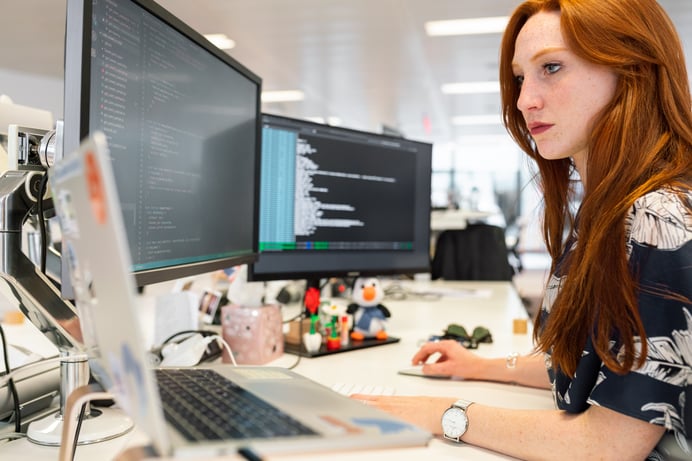 How can Tonic3 provide accurate estimations?
From the outset of each software development project, Tonic3 works to provide accurate estimations during the initial phase. Although we tend to adapt to each project's needs, our standard approach is to start our software estimations by dividing the case into features.
We then prioritize these functional and non functional requirements according to what's relevant for our client. For instance, if it's an app that manipulates sensitive data, the focus will be on security or if the case is of an app that needs to be up 24/7 then availability will be on the spotlight.
During the presales process, some of our technical consultants also inquire about the leadership needed for that project, as it's not the same to include a Project Manager or a Scrum Master on the client's side rather than on the vendor´s side.
In general, we tend to keep those roles for ourselves as it can really speed up the development cycles and help us go through any bottlenecks or potential deviations discovered on the go.
After gathering all the necessary requirements, we create a tentative plan. This plan is based on a prioritization that considers dependencies between the features and tasks that we identified. According to the complexity attributed to each item, we are able to predict how much time and what team in terms of size and seniority will be needed to address the solution.
This effort may be determined either by a subject matter expert or endorsed by several team referents. We move forward on the basis of experience, and depending on the case, we use strategies such as planning poker.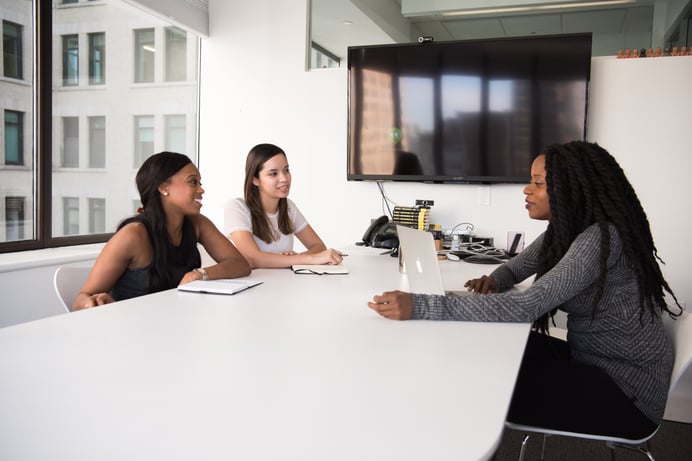 We're not afraid of saying NO
Normally, founders or owners of small companies and startups with no relevant IT background aren't used to software development projects and how the whole process works.
In some circumstances, in an attempt to meet close deadlines, they look for a big team, with high seniority among its members in order to speed up the process.
In those cases, we should remember that "for a woman it takes 9 months to have a baby, but 9 pregnant women can't have a baby in a month." In other words, sometimes the onboarding process cannot be shortened or overlooked. As it works in real life, money can't buy time.
We're also extremely diligent in obtaining an in-depth understanding of your project requirements and objectives. During the planning phase, we dig and then dig deeper to gain a comprehensive grasp on your business functions and what problems you're looking to solve with this software development project.
At Tonic3 we're a highly specialized team with 24+ years of experience in the industry, so we have the tools and proven processes needed to identify similarities between projects and draw informed conclusions.
If you are interested in learning more on how we can work together to successfully achieve your software development goals we suggest you keep on exploring our website and please feel free to book a quick call with one of our experts.